X. International Participation Maintenance Technologies Congress and Exhibition days left.
A Brief Information About Conference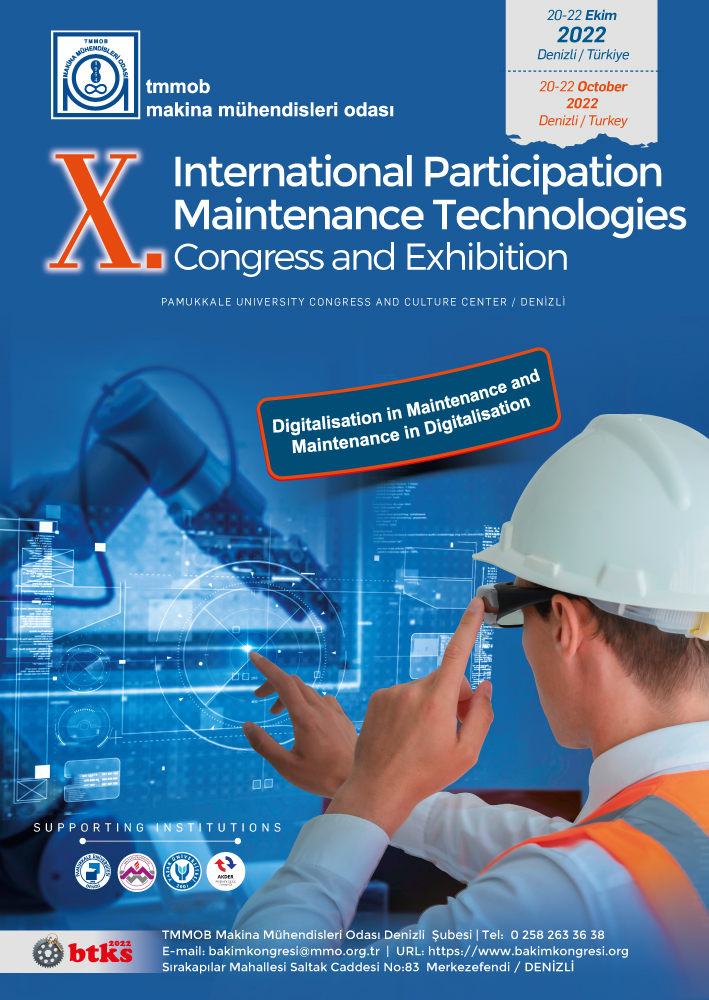 Designing and installing a system with desired and expected features requires an engineering study. In order to ensure the continuity of the outputs of an installed system and to continue production economically and safely, the system must be maintained. Maintenance is serious engineering work.
Maintenance engineering develops in parallel with science and technology. It is inevitable to develop effective maintenance approaches to digitalized systems and to use digitalization in maintenance methods. For this reason, the theme of the Congress was determined as "Digitalisation in Maintenance and Maintenance in Digitalisation".
The Chamber of Mechanical Engineers, by organizing the tenth Maintenance Technologies Congress and Exhibition (BTKS) with International Participation in Denizli on 20-22 October 2022, aims to bring together the parties related to the maintenance sector and contribute to the development of knowledge on maintenance.
In the 9 congresses organized by the Chamber of Mechanical Engineers before this, the importance of maintenance and maintenance was discussed, the point and innovations in maintenance were discussed, and very important results were obtained in the field of maintenance engineering. In this respect, the International Participation Maintenance Technologies Congress and Exhibition is a congress where everyone working in this field all over the world meets and the innovations in the field of care are discussed. The fact that it is in a continuous development with the industrial revolutions has made maintenance engineering the common area of almost all engineering branches. Therefore, BTKS is a platform open to all sectors, products, services and all branches of engineering.
The congress language will be bilingual (English - Turkish). Full-text papers sent to the congress will be peer-reviewed by double-blind method. Accepted papers will be included in the Congress program. Full-text papers presented at the congress will be subject to peer review; It will be published in "Engineer and Machinery" and "Industrial Engineering" magazines.
X. MTCE EXECUTIVE COMMITTEE
CONGRESS SCHEDULE
CONGRESS PARTICIPATION FORM